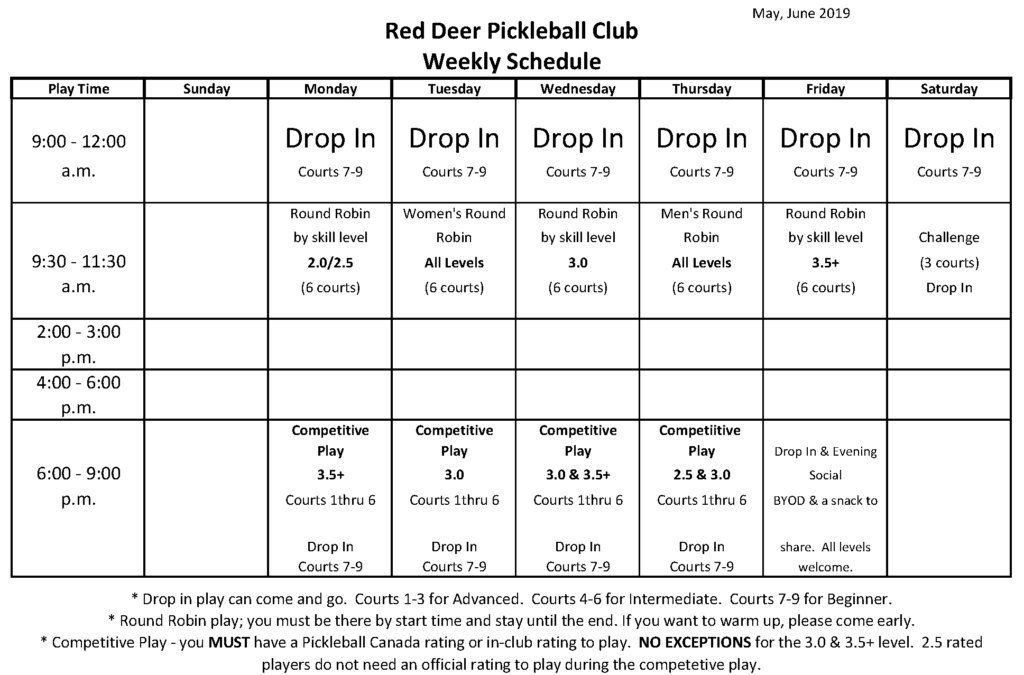 Our outdoor season start May 1st, weather permitting at the courts in the Pines.
The Pines will be our home for May and June 2019. We will be transitioning over to our new home and 20 new courts at Motorworks Fields, located at 2700 67 Street, the site of St. Joseph High School.
The above weekly schedule will be our interim schedule. View our Calendar or Google Calendar for monthly schedule and events.
Bad weather days, we refer you to our Indoor Play page. You'll see a list of facilities and communities that offer Pickleball. Please note their schedule may change throughout the summer. Refer to that venue for their actual and current times.