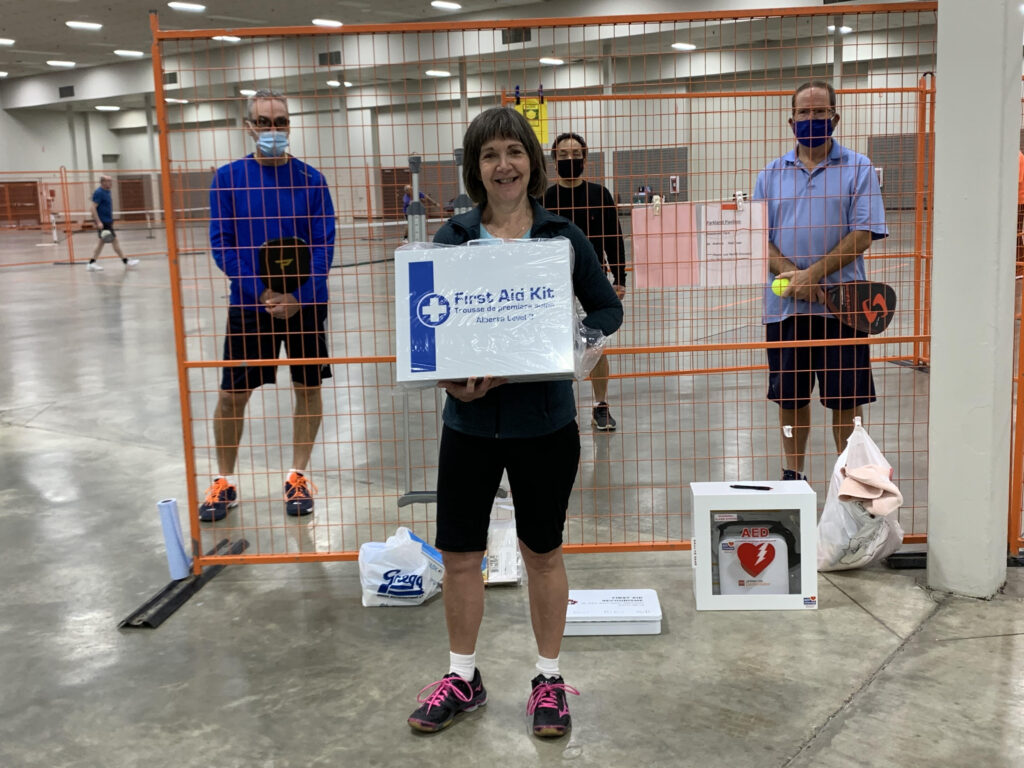 Special thank you is in order to the City of Red Deer.  The City of Red Deer is one of the sponsors of our national tournament
We're always thankful and appreciative of the City when it comes to Pickleball and our facilities.
Working with the City, our Board has applied for the Community Facility Enhancement Program (CFEP) grant, and special events Grant
Through the CFEP Grants, this summer we will be able to showcase a new sound system $5000; 2 additional nets, and of course the essential first aid kit and AED replacement pads pictured here with members of our board, tournament, and scheduling committee.
We believe that Pickleball should be accessible and affordable for all players, of all ages, and we strive to make that happen.
We have a committed team of volunteers that apply for programs that are available for our club. Pictured above and below, our Winter Play team: Chris Wells, Tony Lam, Doug DeWitt, Rick Foret (missing).ationals 2021 Local Organizing Committee: Joan Skiba modelling the first aid kit.  🙂
If you have a volunteer interest in helping, whether it is writing proposals, updating websites, designing schedules or safety programs we have a place for volunteering for special events, or annually.  Please reach out to us.